From Cenotes to Skyscrapers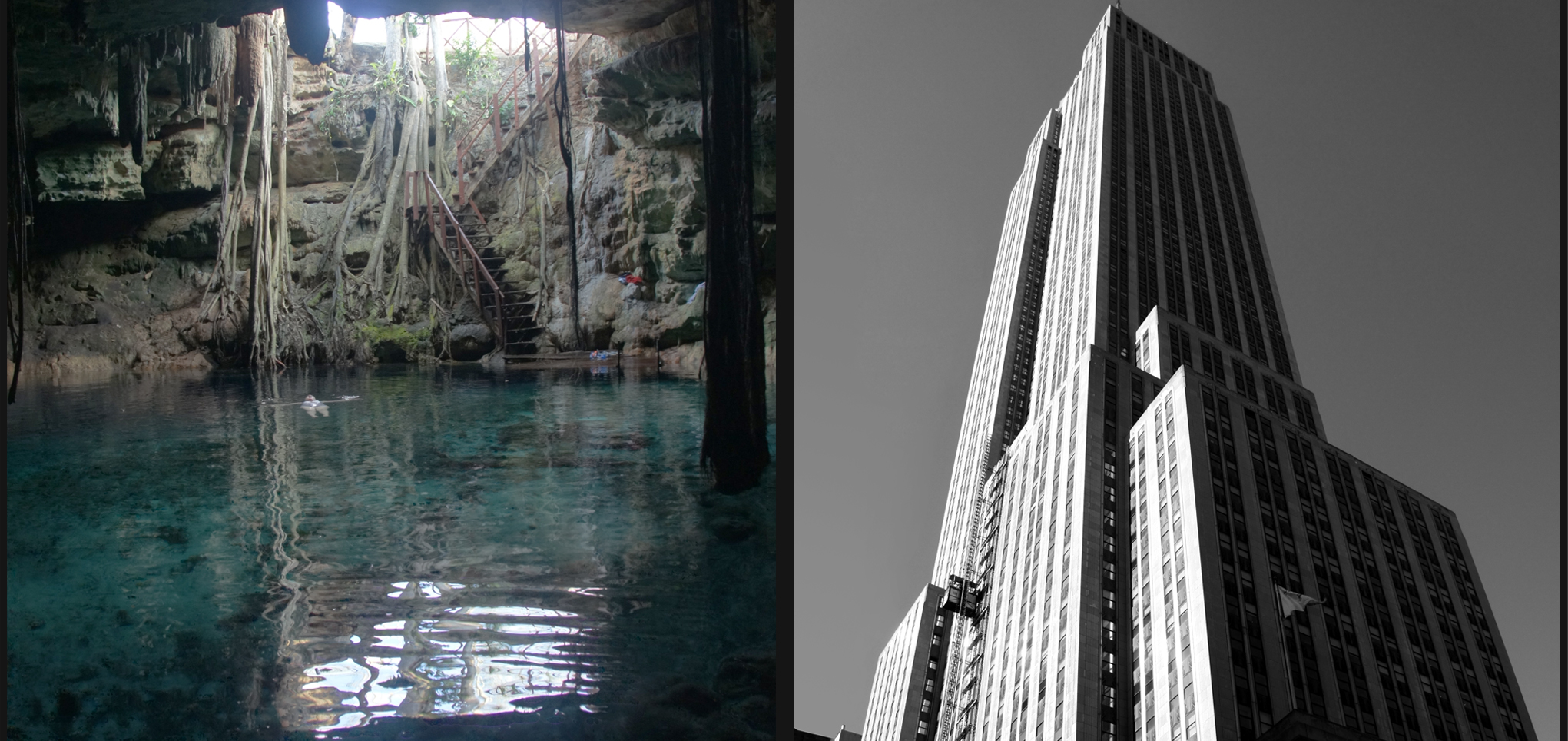 In early 2014 I went to Mexico and the  U.S.A.
The trip consisted of a visit around the Yucatán Peninsula and ten days in New York City.
Below is a collection of images that I felt worked well with each other. They point to similarities or highlight differences. Either way they help to me to explain what I saw.
For the full set of my Mexico photos, click here: Mexico 2014 on Flickr
For the full set of my New York City photos, click here: New York City 2014 on Flickr